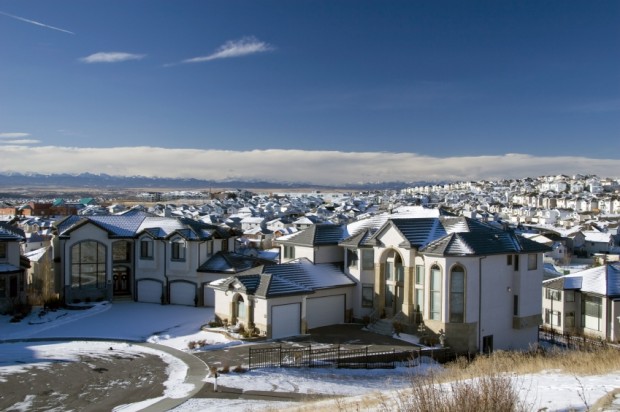 One of the most compelling advantages of owning a Calgary custom home is that these houses tend to have higher-than-average resale values. Energy efficiency is a major reason why; builders like Fine Line Homes use efficient cutting-edge home comfort technologies and sustainable materials to reduce your home's ecological impact, and sustained energy savings are attractive to would-be buyers.
However, many of our clients wonder what else they can do to ensure a handsome return on their investment should they ever choose to sell. Energy efficiency certainly isn't the only way to boost a home's resale value. Many proven strategies can be incorporated from the very beginning of the Calgary custom home construction process.
Your Calgary Custom Home: Built-In Boosts to Your Resale Value
The job of raising your home's resale value begins during the design process. By choosing the right custom features and lifestyle elements, you can position your home to attract more attention if and when you ever choose to put it on the market.
Here are some areas you should focus on if you want your home to command a premium sale price:
The kitchen. Kitchens aren't just one of the most heavily used rooms in an average home; they're also among the most visible. Make sure to plan your kitchen so it's easy to update the decor and accessories as tastes and styles continue to evolve. You'll want to avoid a dated look that will be expensive and difficult to upgrade. Also, be sure to use proven principles of kitchen design; create a triangle between the sink, the fridge, and the primary counter, and prioritize functionality above all else.
Bathrooms. Again, give yourself the flexibility to make future changes by avoiding any decorative elements or fixtures that will be difficult or costly to replace. Comfort features like whirlpool baths are relatively affordable to implement and can help you generate a handsome return on your investment. These kinds of features tend to score big points with home buyers.
The master bedroom suite. Renovating a master bedroom to include an ensuite bathroom is one of the most expensive remodelling projects a homeowner can undertake. Stay ahead of the curve by including a bathroom as part of your plans for the master bedroom when you're designing your new Calgary custom home.
Unused space. The less unused space a home has, the better, and there are all kinds of ways you can make better use of the room you have. Convert an empty attic into a finished loft or media room; turn the basement into a legal apartment or a guest suite, and add as much dedicated storage space as you possibly can.
Your Calgary Custom Home: Renovation Projects that Pay Off
While any need to renovate your new Calgary custom home will be a long way off when you move in, it's still a good idea to remember which remodelling projects tend to generate the highest average returns. According to recent data, exterior improvements tend to deliver the biggest bang for your buck. New doors, new windows and new siding are all cheap fixes that help make your home much more attractive to buyers.
Conventional real estate wisdom holds that kitchens and bathrooms are prime targets for interior renovations, and these improvements tend to live up to their reputations as big money-earners. There's another important principle you should keep in mind when you're designing your new Calgary custom home: larger houses tend to generate higher resale values. Adding rooms is always a good idea if you can afford to do so at the time of construction.
A word of caution if you're considering building a finished basement: these are not recommended if you are constructing your new home in Alberta's flood zone. Basements tend to suffer the most damage following a flood, and leaving your basement unfinished reduces your risk exposure.
Your Calgary Custom Home: Why Choose Fine Line Homes?
Fine Line Homes is a leading Alberta-based builder of stunning custom properties. Using ecologically friendly building materials and advanced engineering principles that help reduce energy expenditure, Fine Line Homes offers clients a built-in value proposition. Not only will your operational costs be reduced, but your home will also offer an inherently superior resale value because of it.
To learn more about our Calgary custom home construction process, please register online to receive our free, no-obligation information package, which details everything you need to know about designing, building and owning your new custom home.