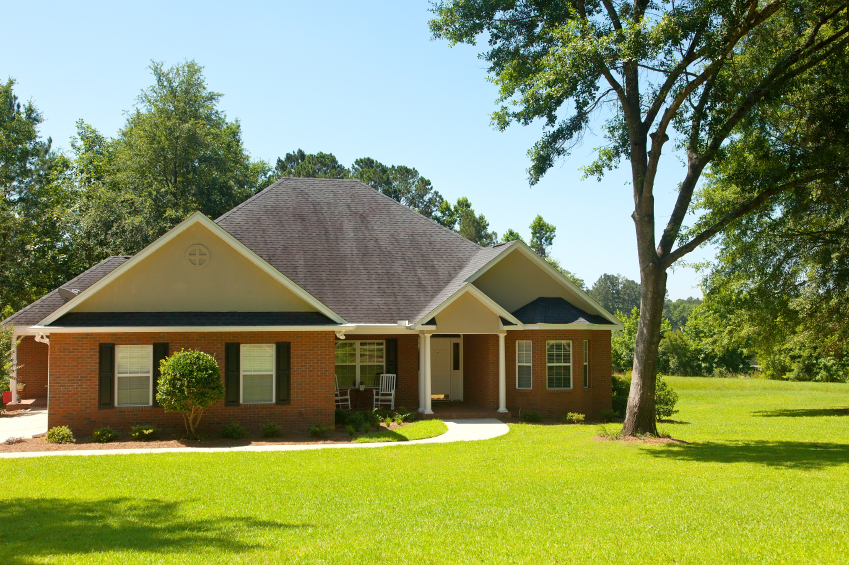 Whether you live in the city or on an acreage in the Alberta countryside, being a good neighbour helps build strong communities. A shared sense of goodwill improves everyone's quality of life, and there are easy yet effective things you can do every day to be a good neighbour and "pay it forward."
Neighbourly Tips for Acreages
If you've never lived in the country, you'll quickly find that life on an acreage is different from life in the city. Here are some tips on how to be a good neighbour if you're living outside the city limits:
Be patient with local farmers. If you've chosen an acreage within close proximity to a farm, you may find that some ranchers and farmers work very long hours, especially during the spring calving season and the summer harvest season. Noise from agricultural machinery may extend into the nighttime hours, so be prepared and be patient. These times will pass.
Watch for machinery and farm animals. Sometimes, agricultural workers need to drive slow-moving farm machines on country roads, or bring herds of cattle onto roadways. As you drive, watch for them and be prepared to reduce your speed. Only pass when it's safe to do so, and always give them plenty of space.
Things can get dusty. Agricultural land preparation activities can kick up a lot of dust and debris, so again, be prepared. Also, keep in mind that gravel roads also generate a lot of dust when you drive on them, so maintain a slower speed to prevent excessive amounts of dust from reducing visibility for other drivers.
Do your part to discourage visits from dangerous animals. Bears and other dangerous wildlife species inhabit rural areas of southern Alberta, so be sure to keep your property fenced and avoid leaving anything which might attract them in open view. It's important to never feed wild animals, with the exception of birds. Also, agricultural animals can also be unpredictable. Never enter a pen containing wild animals of any kind, and keep yours safe and secure at all times.
Contain your pets. Acreages are great places for domesticated animals to live, but you also need to be very careful to keep them on your property. Escaped dogs and cats may not be able to find their way home, or they could fall prey to predatory wild animals. Also, keep in mind that they may be disruptive to nearby agricultural animals. Implement measures to make sure they can't wander too far from home.
Never start an open fire without a permit.
If you own firearms, make sure they are used and stored according to government regulations.
It's also a good idea to introduce yourself to your neighbours when you move to the country, just as you would in the city. If you encounter problems or concerns, discuss it with your neighbours and try to broker a solution that works for everyone.
City Living and Being a Good Neighbour
In the city, you're in closer proximity to your neighbours, so you need to do things a little differently. In addition to reviewing this comprehensive package on how to be a good neighbour, keep these common-sense tips in mind:
Introduce yourself to your neighbours when you move in
Be respectful of other people's lifestyles and try not to make too much noise
Do your best to keep your pets off your neighbours' property
Avoid blocking other people's access to homes on your street when you park your car on the road
If you're having a party, let your neighbours know and try to schedule it for a weekend to minimize noise at late hours on work nights
Keep your hedges and trees trimmed, and mow your lawn regularly
Remember that barbecues and bonfires generate smoke that could disturb other people
Communicate and default to building goodwill whenever possible
Of course, you should also keep an eye out for suspicious activity in your neighbourhood, and help out older neighbours by clearing their walkways of snow during the winter and checking up on them if you haven't seen them for a while.
Thinking of Building a Custom Home? Experience the Fine Line Homes Advantage!
Fine Line Homes is a leading builder of custom homes in Alberta. Whether you want to live in the city or on an acreage, Fine Line Homes can help you customize the perfect floor plan and achieve your lifestyle dreams for less than you might think. To learn more, contact a Fine Line Homes customer service representative.