As one of the leading home builders in Calgary, Fine Line Homes strives to go above and beyond when it comes to energy efficiency. To ensure quality and optimized performance, each and every house built by Fine Line Homes receives an EnerGuide rating. The EnerGuide program was created and instituted by the Government of Canada to provide consumers with helpful energy consumption information and ensure builders are conforming to guidelines for efficiency and pollution reduction.
Fine Line Homes uses a range of cutting-edge construction technologies to achieve superior EnerGuide ratings. The company has recently conducted a series of rigorous tests to evaluate the energy efficiency of its building techniques. Based on the results of these tests, Fine Line Homes can precisely quantify the energy savings you can expect over the course of ownership.
Custom Home Builders Calgary: The Basics of the EnerGuide Program
The Canadian government's EnerGuide system provides two tiers of efficiency ratings: one that applies to homes, and another that is used to rate appliances and products. In both cases, ratings range from 0 to 100. Scores at the lower end of the scale represent inferior efficiency and scores at the higher end represent superior efficiency.
Here is a basic breakdown of the EnerGuide system, as it applies to homes:
Scores below 64 indicate that the home does not meet current standards for energy efficiency.
Scores between 65 and 72 are in the "minimally acceptable" range, meaning that they meet current standards but do not offer significant performance benefits.
Scores between 73 and 79 indicate that the home has some efficiency features, but performs at average levels in one or more key ways.
Scores between 80 and 90 qualify as "energy efficient." All home systems and features perform at above-average levels or better.
Scores of 91 or higher indicate that the home is optimally efficient and requires little to no purchased energy to function.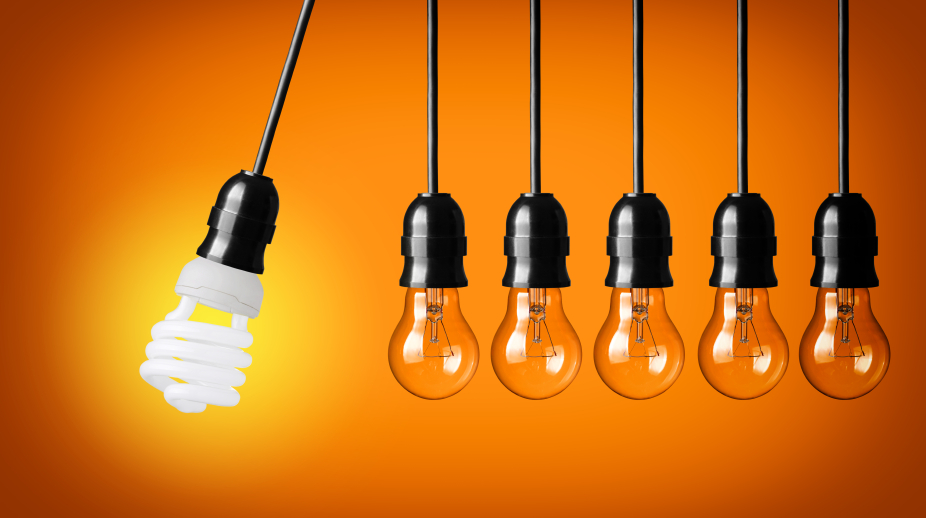 Custom Home Builders in Calgary: Fine Line Test Results
All Fine Line Homes feature energy-efficient appliances and optimized home systems to reduce energy consumption, maintenance costs and operation costs. Clients have the opportunity to customize these features during the design and planning processes.
As part of our ongoing quality control initiatives, Fine Line Homes recently conducted a series of tests on houses built in 2013. These tests were designed to quantify the performance of its various home insulation products and strategies.
Fine Line Homes found that both spray foam and conventional batt insulation scored 76 on the EnerGuide scale. While these scores are above-average, the company also found that houses built with structural insulated panels (SIPs) moved into the 80 to 90 range. In all three cases, Fine Line-built homes outperformed "typical construction" houses.
Here's a closer look at the savings breakdown:
Spraw foam insulation cut greenhouse gas emissions by 27 percent, or 3 metric tonnes per year
Conventional batt insulation reducd greenhouse gases by 33 percent, or 5 metric tonnes per year
SIP technology offered the biggest savings, reducing greenhouse gas emissions by 41 percent or 5 metric tonnes per year
The three houses used in the research study were corrected for differences in volume and surface area, so these figures offer an accurate indication of what you can expect no matter how your new home is laid out.
Custom Home Builders Calgary: A Quick Guide to Insulation Options
Moving beyond efficiency ratings, there are some other pros and cons to consider when comparing spray foam, batt insulation and SIPs:
Batt insulation is cheapest, with SIPs rating a close second and spray foam ranking as the most expensive of the three.
Batt insulation outperformed spray foam thanks to a less rigorous installation process.
SIPs are ideal if your home features pre-fabricated wall systems. It is easy to install with fewer demanding details to consider, and it is also less expensive than spray foam, while costing only slightly more than batt insulation.
Based on these results, SIPs offer the best balance of efficiency, performance and cost.
Custom Home Builders Calgary: Your Dream Home Awaits
All Fine Line Homes are subject to intensive blower door testing and thermal imaging during the construction process to ensure they meet performance expectations. The company is committed to energy efficiency, not only to help the environment, but also to provide better value to homeowners. It's part of what we call the Fine Line Homes Advantage.
If you're interested in a new Calgary custom home, we invite you to learn more about our company and our construction process.