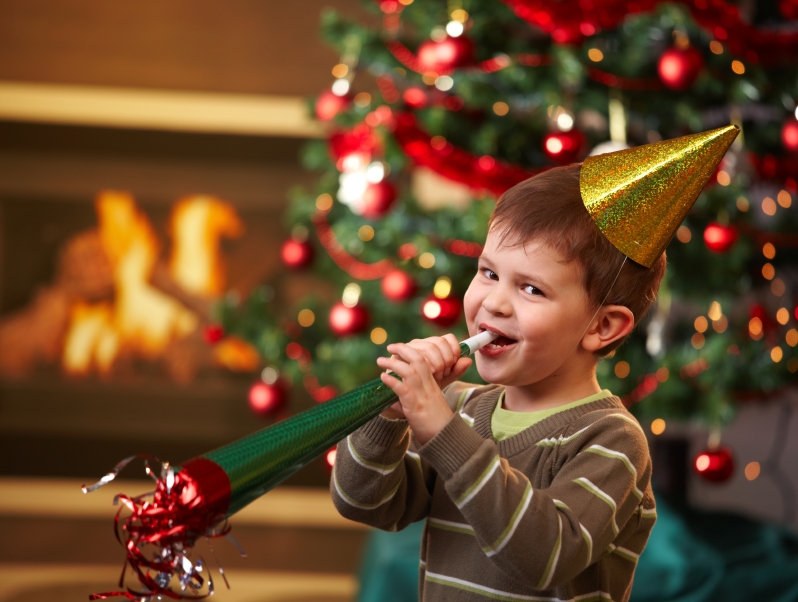 Holiday decorations are good fun, but elaborate lighting displays can suck up a lot of energy. In our age of environmental consciousness and rising energy costs, many people are looking for ways to reduce consumption while still getting into the holiday spirit.
As one of the leading custom home builders in Calgary, Fine Line Homes has lots of tips for homeowners seeking eco-friendly holiday decorations. You only need to make a few simple changes and use a little ingenuity and creativity.
The Basics of Energy-Efficient Holiday Decorating
The principles of eco-friendly holiday decorating are built around three central concepts:
Cutting back on energy expenditure
Choosing the right Christmas tree
Selecting environmentally friendly decorations
Keeping these concepts in mind when you're planning your holiday celebrations, choosing your decorations, buying gifts and cleaning up will help you make a significant and positive impact both locally and globally.
Reduce Holiday Energy Consumption
When it comes to cutting back on electricity, swapping out your old Christmas lights for an LED-powered set is one of the best things you can do. Believe it or not, LED Christmas lights are up to 90 per cent more energy-efficient than standard incandescent bulbs. They're also able to withstand virtually all weather conditions and are proven to present a reduced risk of electrical fires.
To bring your energy savings up another notch, put your outdoor lights on a six-hour or eight-hour timer. Indoors, switch off your Christmas lights when there's nobody around to see them.
Choosing a Christmas Tree
Christmas trees are the focal point of your home during the holiday season. Here's the lowdown on the various options:
Are real trees a good choice? Buying a real tree is actually a sound environmental choice, since the business models most Christmas tree farms use is, by its very nature, sustainable. Trees that are cut down and sold are replaced. However, if you have questions about a specific business's practices, ask. If you're not comfortable with the answers you get, keep shopping until you find a tree vendor that shares your values.
Artificial trees and the environment. The big ecological knock against artificial trees is that the manufacturing process generates a lot of pollution, and the materials commonly used to make them aren't typically sourced using the principles of green commerce. However, if you purchase an artificial tree and use it for many years, you'll save a lot of real trees. The one thing you want to avoid is buying a new artificial tree every couple of years.
Consider potted and alternative trees. Edible potted trees are growing in popularity as more and more people seek alternatives to conventional options. If you don't mind sacrificing a little in the way of tradition to gain a lot of environmentally-friendly points, you can also make a homemade tree out of recycled cardboard or aluminum and adorn it with recycled paper ornaments.
More Environmentally Conscious Ways to Decorate
Here are some other ideas for eco-friendly holiday decorating:
Choose candles that have cotton wicks, and are made from beeswax or soy-based materials
Buy organic snacks, treats and baking products
Have your kids create their own holiday artwork rather than buying manufactured decorations
Use gift wrap made from recycled paper, or use newsprint or paper shopping bags
As an alternative to gift wrapping, place presents in recyclable holiday bags instead
Peruse your local secondhand stores to see what's in stock for reusable decorations and ornaments
Following these tips will help you enjoy a green Christmas, even though Alberta is likely to be buried in snow by the time the big day comes!
Local, Responsible Custom Home Builders in Calgary
If a new home is in your plans for the new year, we at Fine Line Homes invite you to discover the many environmental advantages our construction standards offer.
Fine Line Homes is one of the region's leading energy-efficient builders. All our homes are designed to maximize lifestyle comforts while minimizing operational costs and energy consumption. If you have specific ideas for custom features, Fine Line Homes is happy to accommodate you and incorporate them into your home's design.
The Fine Line Homes building process prioritizes environmental safety and ecological consciousness. Best of all, you can enjoy a beautiful new custom home for less than you might think! For a fast, free, no-obligation quote, please contact Fine Line Homes for more information.