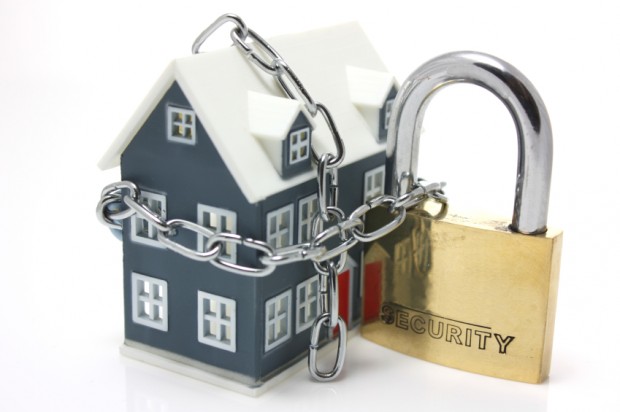 Reputable Calgary home builders like Fine Like Homes strongly recommend that you invest in a quality security system to protect your most important investment and your possessions inside. While you can always add an alarm system after your home is built, it's more cost-effective to install one during the construction process. That way, any necessary wiring and equipment installation can be completed as your home is being built, eliminating any possible need to modify or retrofit your home to accommodate the security system of your choice.
Calgary Home Builders: Your Security System Options
Effective options are available in all price ranges, but there are a few types of home security systems that stand out above the rest. Most people prefer to use one of the following:
Wired or wireless alarm systems. These easy-to-use systems consist of one or more alarms and/or motion detectors, strategically placed at potential points of entry around your home. Most of these systems use similar operational principles: if an intruder trips the alarm, it goes off, alerting you and deterring the thief from continuing. Traditionally, these systems have been hard-wired into homes, but in the digital age, most are wireless.
Centrally monitored security systems. For extra security, you can subscribe to a central home monitoring service, which watches over your house around the clock. The monitoring service is connected directly to your home's alarm system, and personnel will immediately be alerted in the event of a security breach. They will then contact the authorities on your behalf. These services typically require a monthly fee, but they deliver excellent peace of mind for your investment.
Emergency response security systems. An emergency response system is a unique type of home security system, aimed primarily at older adults who live alone or have health conditions. In addition to standard home security features, these systems also offer medical alarms, which remain on the homeowner's person and can be used to summon an ambulance at the push of a button. High-end emergency response systems can also be configured to automatically send for help if the client is unresponsive or unusually inactive.
Nowadays, you can also get security systems that allow you to check in on your house while you're at work, out of town, on vacation, or anywhere else with an Internet connection. Thanks to the rise of smart technologies, you can create a network of cameras and log in online so you can "see what they see." While these systems have been around for a while, they've become much more affordable in recent years and make an excellent option for the tech-savvy homeowner.
Calgary Home Builders: More Home Security Tips
The professionals at Fine Line Homes also recommend that you follow these important home security tips:
If you're going away on vacation, set your lights on timers to give the impression that people are home, and don't let newspapers or mail build up. Have someone pick them up for you.
Always lock your doors and windows whenever you leave the house, even during daylight, and even if you're only going to be gone for a short while.
Ensure that would-be thieves cannot get into your home through an open or easily compromised garage door.
Don't leave ladders laying around…criminals could use them to gain entry through an upper floor.
Add a peephole to your front door so you can always see who's knocking or ringing before opening up.
Exercise caution when disposing of appliance and entertainment system boxes after moving into your new home, as criminals could notice them at the curb and know that you have valuable new items inside.
Calgary Home Builders: The Fine Line Advantage
At Fine Line Homes, we work closely with each and every one of our clients to ensure our cutting-edge designs meet their lifestyle goals and needs. We're happy to provide further information on your home security system options if you need more guidance.
We strive to take the greatest possible advantage of sustainable building practices, using eco-friendly construction techniques and materials as much as we can. The end result is a beautiful home with lower-than-average operating costs and a higher-than-average resale value. To learn more about our company, or to request pricing information, please contact a Fine Line Homes customer care representative.