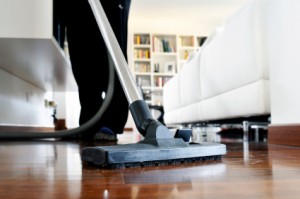 Sometimes with new home builders the relationship between the company and the customer ceases to exist the day you come into possession of the home. That's not the case with Fine Line Homes. We offer a generous warranty and a comprehensive Home Care Package to help you keep your house in optimal condition, and will stay in contact with you wherever you are in the Calgary area. Our Home Care Package provides you with all the maintenance manuals, paperwork, and warranty coverage agreements you need to stay on top of your home care and protect the investment you've made in your beautiful new house.
At Fine Line Homes, we want to make sure you enjoy your new, energy-efficient custom home for years to come.
The bottom line is this: maintenance has a strong impact on the value of your home. Stay on top of your home maintenance, and your home value will rise. Neglect it, and your home value will fall. Professional appraisers say that a poorly maintained home can lose upwards of 10 per cent of its value right off the top. Depending on the nature of the maintenance issues, this number can climb as high as 20 per cent or more.
In Fine Line's Home Builders' Care Package we provide complete instructions on home maintenance, helping you keep your home's resale value elevated for life. It literally pays off in the long run to use the information in the custom Home Care Package as part of a comprehensive upkeep strategy. There are several techniques and approaches you can use to ensure you stay on top of your new home maintenance. Here are some ideas to help get you started:
Budget carefully. Home finance experts suggest you budget between one and three per cent of your home's initial value for annual maintenance. Because your Fine Line custom-built home will be brand-new, you can probably lean towards the lower end of this range. Thus, you would set aside $4,000 for annual maintenance on a new $400,000 home. If you don't use all the funds in a given year, roll it over to the next year.
Be proactive. The wisest approach to home maintenance is to tackle little problems before they become big problems…especially in Calgary and southern Alberta, where the weather can be unforgiving of every weakness. In this sense, you should take an offensive rather than defensive approach to maintaining your home. Don't wait until something breaks down before addressing it. Be proactive and prevent problems before they happen.
Maintain a log. Keep accurate records of all the maintenance tasks you've done, when they were performed, and how much they cost. As the years go on, this will help you keep track of what you've completed and what you have yet to do.
"One room per year." Some experts suggest taking a "one room per year" approach, in which you select one room in your home to overhaul each year. Because your home is a new build, this shouldn't be necessary, but this is a good policy to keep in mind for a few years down the road, once your needs have changed.
Schedule regular maintenance. This is particularly important for your home's HVAC system. Many HVAC companies offer seasonal preventive maintenance tune-ups for your indoor climate control system, and we strongly recommend that you take advantage of them. For a very affordable price, you can have your heating and cooling equipment professionally serviced to ensure it runs strong year in and year out. This extends the life of your equipment, improves your indoor air quality, and helps you keep your home's value at its peak.
Keep an eye on lesser-used rooms and spaces. Attics and basements often get overlooked when it comes to home maintenance, but they can be the sites of major problems. You should perform a careful annual inspection, looking for evidence of moisture problems and pest infestation. If you prefer, you can also hire a professional to provide this service for you.
At Fine Line Homes, we take pride in providing each and every one of our customers with value-added priority service. When you choose us, we'll make sure that no home maintenance question goes unanswered, regardless of when the issue comes up. We invite every client to personally meet with the owner of the company, and if a maintenance question or issue ever arises, we'll be there to help…even if it's years down the road. To learn more about the Fine Line New Home Builders' service advantage, please contact us.