One way custom home builders in Calgary can help you do your part to conserve the environment is by building greywater recycling and rainwater harvesting infrastructure into your new home. These features are becoming increasingly popular with people building new homes as they can dramatically reduce environmental impact, make the most of natural resources, and help you reduce your operating costs. Homes with greywater recycling and rainwater harvesting capabilities also tend to attract better resale prices than comparable properties without.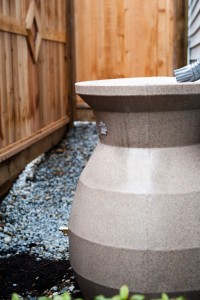 Custom Home Builders Calgary: Greywater Recycling
First, it's important to understand exactly what "greywater" is. Also known as sullage, greywater is waste water generated by normal household activities, such as:
Washing dishes
Doing laundry
Baths and showers
While greywater does contain some contaminants, it is not heavily polluted either. A greywater recycling system collects used water from specified activities, and repurposes it for use in your home's toilets. In some cases, recycled greywater can also be used to water plants and irrigate lawns and gardens.
The major components of a greywater recycling system include:
Filters and pressurizers, to remove contaminants from collected water and prepare it for redistribution
Valves and vents, to ensure water is collected only from suitable sources and redistributed only for approved uses
Storage tanks
System controls and interfaces
It's easiest to add a greywater recycling system when you're building a new home. Custom home builders in Calgary can engineer a system to collect greywater from your laundry room, kitchen, and bathrooms so it can be redistributed through your toilet plumbing.
Greywater recycling systems are very cost-effective. Not only are they relatively affordable to install, especially in a newly built home, but they can also reduce your household water consumption by as much as 40 per cent. You can enjoy meaningful cost savings year in and year out, all while reducing pressure on your local water resources.
Custom Home Builders Calgary: Rainwater Harvesting
In addition to greywater recycling, rainwater harvesting is also an excellent way to make good use of resources and reduce the amount of water your home consumes each year. The simplest types of rainwater harvesting systems have been in use for hundreds of years: networks of eaves troughs and downspouts empty into barrels, where the water is manually collected for use.
Today, however, rainwater harvesting systems can be much more efficient and much less labour-intensive. Modern rainwater harvesting systems are designed to maximize water collection during storms, storing it in large storage tanks which can be connected to certain types of plumbing infrastructure. The most advanced rainwater harvesting systems can also treat the water to remove impurities, making it safe for human consumption.
Harvested rainwater has traditionally been used for watering plants, lawns, and gardens, and for outdoor irrigation. Today, its range of potential applications has expanded to include:
Toilets
Cleaning
Bathing
Drinking
The full range of potential applications depends on the type of rainwater harvesting system you install. Custom home builders in Calgary like Fine Line Homes are able to create and install any type of harvesting system you choose, whether it's simple or complex.
Custom Home Builders Calgary: Fine Line Homes
Fine Line Homes is one of the leading custom home builders in Calgary, and we aim to equip all our newly built homes with the very best in state-of-the-art environmental protection and energy reduction features. We design your home to your exact specifications, helping homeowners realize their lifestyle dreams through ingenuity and commitment to quality.
To learn more, please register with us to arrange to speak with one of our customer care representatives.