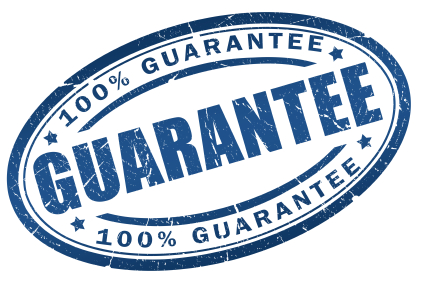 The Alberta government recently introduced new consumer protection measures designed to reduce risks for would-be new home buyers. Even though Fine Line Homes already offers one of the most generous and comprehensive warranties in the business, clients will benefit from the added safeguards created by the new legislation.
Custom Home Builders Calgary: The "New" New Home Warranty
Alberta's new home warranty laws came into effect on February 1, 2014. Under the new legislation, home builders are now required to provide all buyers with expanded warranty coverage. The new consumer protection laws are among the strongest in Canada.
All new homes built in Alberta must include, at minimum, the following types of warranty coverage:
One-year protection on all materials and labour, covering both interior and exterior design and construction elements
Two-year warranty coverage on all in-home distribution systems, including the electrical system, the heating and cooling system, and the plumbing system
Five-year protection on the home's building envelope, which includes the home's exterior as well as its roof and interior walls
A ten-year warranty guarantee on the home's foundation and frame
In addition, customers have the option of upgrading their building envelope warranties to seven years instead of five. They will also be able to buy a more comprehensive and extensive warranty package from the builder if they choose to do so. Alberta's updated new home warranty laws apply to both single-family and multi-family homes, as well as condominiums, duplexes, modular homes, cottages and recreational buildings.
Custom Home Builders Calgary: Responsibilities of Buyers and Builders
Under the new laws, buyers and builders share responsibility when it comes to maintaining the integrity of a newly built home. As a buyer, your role includes taking proactive measures to care for and maintain your property. Warranty claims may be denied if you have been negligent in the upkeep of your home, or if damage resulted directly from careless actions. You should also carefully research any builder you're considering, taking their reputation and level of experience into account.
As part of ongoing home care and maintenance, be sure to:
Clean out your eavestroughs at least twice a year, once in the fall and once in the spring
Change your furnace filters at least once a month during heating season
Ensure your property is properly graded to promote water drainage
Address any problems with your home or its components promptly
Keep indoor humidity levels in the optimal range of 40 to 60 per cent to prevent the possible growth of toxic mold
Builders are responsible for partnering with one of the five agencies providing Alberta's new home warranties. The five agencies are:
Aviva Insurance Company of Canada (through the National Home Warranty Group, Inc.)
Blanket Home Warranty Ltd.
Progressive Home Warranty Solutions Inc.
The Alberta New Home Warranty Program
Travellers Insurance Company of Canada
You should find out which of these five agencies your builder is partnered with, and address any questions you have about your coverage directly with the warranty provider. All home builders in Calgary are also responsible for meeting Alberta Building Code standards and ensuring that all necessary building permits are in place before construction begins.
Custom Home Builders Calgary: Choose Fine Line Homes
Fine Line Homes specializes in building energy-efficient, luxurious properties that post higher-than-average resale values. If you'd like to learn more about our custom building process, we invite you to download our comprehensive guide to building your new home. You can also visit our floor plans page for current design samples and home layout ideas.
We also take great pride in offering outstanding customer care. Our comprehensive warranties exceed government requirements, and we're pleased to offer them as a standard part of every house we build. To learn more about our company, or to discuss your home ownership dreams in detail, we invite you to contact us at Fine Line Homes.