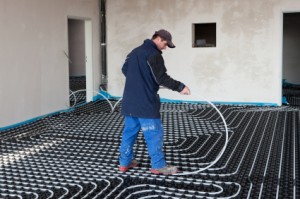 One of the best things about building a custom home is that you can incorporate just about any special feature you can possibly imagine into its design. In fact, one aspect that impels many people to build custom homes in Calgary is the fact that the properties available on the resale market just don't match up with their unique needs or lifestyle preferences. When you build a customized house, you're not constrained by such limitations. Even if you're on a tight budget, you can still incorporate advanced features into your new home to boost the space's livability to create a more enjoyable environment.
Custom Homes Calgary: Creative Ideas for Special Custom Home Features
There are lots of helpful custom home features that won't send your costs soaring. Some of the details to get your imagination going that you may want to incorporate into your home's design include:
Extra storage space. A lot of homes simply don't have enough storage space, and adding more of it won't just make for easier living, but it can also significantly raise your home's resale value. Many custom home builders choose to smuggle extra storage space into the hidden, out-of-the-way corners of a house that often go unused. Examples of such places include the space below your kitchen island and the risers of your stairs, inside pony walls, and around the top reaches of a high-ceilinged room.
Electrical outlets. How many times have you been forced to arrange the furniture in a room around the locations of its electrical outlets? When you design a custom home, you can put outlets wherever you want and have as many as you want. This gives you greater control over your interior design in addition to added convenience.
Heated flooring. This is a valuable feature given the Alberta climate, and it doesn't cost much to create heated floor space, especially if you choose to confine it to specific high-traffic or heavily used areas. Heated floors are also attractive to home buyers, and you may well see a positive return on your investment should you ever choose to sell your home.
Underground living areas. Basements can house much more than utility rooms, root cellars and storage areas. You can create livable space in your custom home's lower reaches; basements make great locations for media rooms and home theatres, self-contained apartments, bedrooms for your teenagers, sewing rooms and workshops.
Zoned heating and cooling. Having individual temperature controls in each room creates a more comfortable indoor environment to be sure, but it can also dramatically reduce your home's operational costs as well.
Smart features. More and more homeowners are choosing to link their home systems to their smartphones, allowing them to preheat the oven or activate the A/C while they're at work. As smartphone technology continues to expand, so do the possibilities  – if you're interested, discuss your ideas with the home design engineer you're working with.
Custom Homes Calgary: Luxurious Features for Your Dream Home
If you've got some flexibility in your budget, you'll have a lot more customization options to choose from. Let your creativity run wild. Imagine what it would be like to have a hot tub with natural artisan stone trim, or indoor waterfall features, or stained-glass windows? How about a complete kitchen on your patio for warm-weather outdoor entertaining? Or an indoor pool with a retractable wall that converts it to an outdoor pool in the summertime?
At Fine Line Homes, we're here to help you realize your lifestyle dreams, no matter how lofty they may be. As one of the leading builders of custom homes in Calgary, we employ the area's top engineering and architectural professionals to turn your ideas into reality. Unlike many custom home builders, we will never ask you to choose from a handful of default floor plans. Instead, we help each client create a customized living space from scratch to create an efficient, comfortable and luxurious living space that bears your personal signature. Visit us online to get an accurate, no-obligation estimate,  or contact us to learn more.