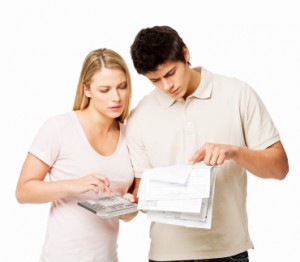 It's easy to get carried away in the excitement of creating a design for your new custom home, and there are some common mistakes people make. You can avoid these errors by applying some foresight and working with the design and engineering professionals at Fine Line Homes, one of the leading custom home builders in Calgary.
Home Builders Calgary: Common Mistakes to Avoid When Buying A Home
Choosing the wrong location. You've heard the maxim that the three most important elements in real estate are "location, location, location." It's true. Choosing the right location is essential, yet many first-time builders jump at low-priced lots or properties in locations that don't meet their lifestyle needs. Approach your choice of location systematically. First, decide whether you want to live in the city, or on an acreage in the country; there are advantages and disadvantages to both, which you'll need to carefully assess. From there, zero in on a shortlist of a few desirable locations and take your time finding the right piece of land.
Being in a hurry. Similarly, many people are so eager to get the process started that they rush through important fundamentals. It might take some time for you to find the ideal plot of land, arrange advantageous financing, or finalize your home's design. Don't try to hurry things along; you'll be more likely to make mistakes if you don't take your time and do your due diligence every step of the way.
Accepting a lowball bid. As you consider the various custom home builders in Calgary, you may find a particular builder that gives you a much lower price quote than the others. While you may be tempted to jump at the savings, you could be making a big mistake in doing so. Those costs are generally saved by cutting corners and using inferior building materials, both of which you want to avoid.
Improper financial planning. Costs can quickly add up when you're designing a custom home, especially if you're opting for luxury features and high-end conveniences. You need to set your budget limit early in the process and stick to it. At Fine Line Homes, we build in all budget ranges, and we always emphasize to our clients that custom homes don't have to cost a fortune when you work with the right builder.
Altering a finalized floor plan. Creating a floor plan is one of the most exciting aspects of the custom home building process, and custom home builders in Calgary will work closely with you to optimize your new home's layout. However, once construction has started, you should not make any changes. Even a minor change can create major headaches down the road, potentially causing structural instability and altering your home's performance features.
Doing too much DIY. Many people are eager to participate in the process and try to save a little money by doing some DIY work in the home. However, this is a risky proposition. If your skill set isn't up to professional standards, you may well find that your DIY work stands out from the rest of the home, and not in a good way. While you can certainly make major contributions to the interior design and colours, patterns, and textures of your home's rooms, it is also strongly recommended that you hang back and let your professional interior designer do most of the heavy lifting when it comes to coordinating and integrating design and decorative elements.
Home Builders Calgary: Work with the Best
Far and away, the single most common mistake first-time custom home builders make is not choosing the right company to build their dream house. Not all home builders are made equal, and taking the time to find the best builder will make a world of difference. You're going to invest a lot in your new custom home, so do your homework when it comes to choosing home builders in Calgary.
Fine Line Homes offers one of the most comprehensive guarantees on the market. We work closely with you throughout the entire process, from choosing and purchasing a plot of land and financing your new home, right through your custom floor plan design to the final completion stage. We also incorporate sustainable building  practices into every home we build, which increases your home's resale value while reducing annual operating costs. If you'd like to learn more about our practices and processes, or if you have any other questions about custom homes, please contact us.