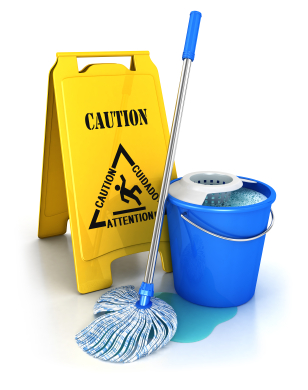 In light of the floods that struck southern Alberta in the spring of 2013, homeowners in the Calgary area have become increasingly concerned about protecting their homes from potential flood damage. The provincial government has also mandated that all newly built and reconstructed homes located in floodways be equipped with flood damage prevention measures. If you're building a new home, or if flood damage has forced you to rebuild your current home, you may be wondering about techniques and technologies you can use to guard against possible flooding.
Insulated Concrete Forms
Insulated concrete forms or ICFs were first used in Europe during the reconstruction efforts that followed World War II. Used as a substrate for exterior and interior walls, floors and roofs, ICFs are typically composed of a mixture of cellular concrete, cement-bonded polystyrene and wood fibers, and polyurethane or polystyrene foam. In addition to serving as an effective structural reinforcement material, ICFs are noted for their ability to resist floodwater penetration and also improve household energy efficiency, indoor air quality and fire resistance. Fine Line Homes makes extensive use of this reliable, affordable and environmentally friendly material in its custom homes in Calgary.
Waterproofing Your Basement
In addition to using ICFs in your home construction, there are numerous other techniques you can use to stop floodwater from entering your home and minimize the damage it causes if it finds its way in. There are proven flood prevention measures you can use both outside and inside your home.
First, here are three flood prevention measures that custom home builders in Calgary like Fine Line Homes can use on your home's exterior:
Roof gutters. Your roof gutters should be unobstructed at all times and connect to downspouts that drain at least 10 feet away from your home's perimeter.
Clay. If you add a layer of clay below your topsoil that spans your home's entire perimeter, any floodwater that reaches your home will be severely impended as it attempts to penetrate.
Soil grading. Finally, you can create a positive slope in the soil around your home's perimeter. This will safely lead any water that may collect outside your home away from your exterior walls.
Support these flood prevention techniques by using these techniques inside your home:
Damp-proofing sealants. Using a professional-grade damp-proofing sealant can increase concrete's compressive strength by as much as 40 per cent. It offers a very effective additional protective barrier for basements and other low-lying areas of your home.
Weeping tile. Many homes use a material known as weeping tile next to your foundation's footings. In many older homes, the weeping tile is in poor condition, which can lead to basement flooding during heavy rainfall. However, if you're building a new home, you can use higher-grade weeping tile, as the material has benefitted from structural improvements in recent years and is now much more reliable, with a longer performance life.
Backup sump pumps. Installing a battery-powered supplemental sump pump is highly recommended, as your primary sump pump will fail if the power goes out during a heavy rainstorm or flood.
Water-resistant flooring. Use specialized flooring materials with high levels of water resistance throughout your home, and especially in your basement.
Finally, here are some additional measures you can use to protect your home from flood damage:
Regularly reapply any waterproof sealants used on concrete basement walls and floors
Limit the placement of electrical appliances in the basement
Fill any cracks in interior walls with waterproof caulking
Leave your basement unfinished to minimize repair costs in the event of a flood
In your home's ground-level floor, place electrical outlets higher on the wall so that shallow floodwaters cannot reach them
Seal all wiring, piping and conduit penetrations located around your basement walls
Remember, you are required by provincial government regulations to meet minimum flood-proofing standards in your new or rebuilt home if you are located in a floodway. Also, it's worth bearing in mind that you may qualify for reduced homeowners' insurance rates if you go above and beyond the government's minimum requirements.
Build Right with Fine Line Homes
Fine Line Homes is Calgary's leading builder of custom homes, and if you have questions about flood-proofing requirements, or if you would like to learn more about ways you can protect your current home, we're happy to help you. As a pioneering force in the sustainable home building movement and a leading provider of eco-friendly custom homes in southern Alberta, our innovative team helps turn your home ownership dreams into an affordable reality. For attentive customer service, please contact us