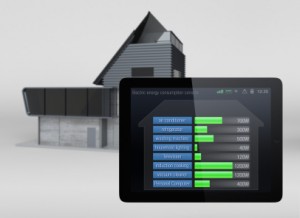 Energy efficient homes in Calgary can employ a range of alternative foundation materials that provide a sturdy, rock-solid base while also promoting energy conservation. Traditional foundations are made of concrete, which requires a significant amount of energy to manufacture and transport to the building site. While concrete is strong and doesn't require a lot of upkeep, it is not necessarily the most ecologically responsible foundation material on the market.
There are three primary materials which energy efficient homes in Calgary use as alternatives: ICFs, rastra and coal ash.
Concrete Alternative #1: ICFs
ICFs or "insulated concrete forms" are made with rigid foam insulation, which is laid in the foundation in panel or block form then filled in with regular concrete. These foundations are considered more environmentally friendly because they use significantly less concrete than traditional foundations, all while providing an added layer of insulation to inhibit thermal transfer and help keep heating and cooling costs in check. Energy efficient homes in Calgary can also use ICFs in above-ground walls.
As well as using less concrete, ICF foundations are also less labour-intensive to create. They create less waste, too, as traditional foundations use plywood sheets with shorter life spans instead of rigid foam insulation panels.
Concrete Alternative #2: Rastra
This material is made up of a combination of cement blocks and tiny nodules of recycled polystyrene. Rastra is 85 percent polystyrene and 15 percent cement, and it is very light in addition to being extremely strong. This makes transporting the material less energy- and labour-intensive, and like ICFs, rastra provides added insulation. The end result is a foundation which helps keep your energy costs in check, and as an added benefit, it is also one of the best materials you can use if you want to deaden sound.
Concrete Alternative #3: Coal Ash
Also known as flyash, this foundation material is made by repurposing the byproducts created at coal-burning power stations. Typically, coal ash foundation material is made up of at least 15 percent flyash, with the remainder being comprised of regular concrete.
While coal ash scores points with some eco-friendly builders, you should keep in mind that it does contain arsenic, lead and mercury. While these heavy metals do not pose any health risks when they are properly handled and installed, they are an inherent part of flyash foundation material. If you'd rather avoid the use of heavy metals in your home, coal ash is not a good choice.
Less Common Concrete Alternatives
Finally, it's worth considering the relative merits of wood and rock, both of which can be used in foundations.
Wood is an inexpensive alternative, but it is often subject to decay problems. Unless your home is built on a tract of land that offers inherent protective properties, wood will likely weaken over time. Pests, particularly termites, can also be a problem. Foundation issues are very expensive to repair and can seriously compromise the resale value of your home, so wood is not generally recommended.
Natural stone can also be used to build foundations. Remember: concrete is, in essence, artificial stone. Foundation materials made of natural stone are usually marketed as "conglomerates," and include steel in addition to natural rock material. While this material is extremely strong, it doesn't offer the insulation advantages of ICFs or rastra.
Create the Energy Efficient Home of Your Dreams
If you're interested in building a customized energy efficient home in Calgary, trust the experts here at Fine Line Homes to make your dreams a reality. We use proven principles of energy efficient home building to create luxurious, intelligent homes that save you money over the long term. If you'd like to learn more about the techniques we use to design and build our homes, or for pricing information, please don't hesitate to contact us.