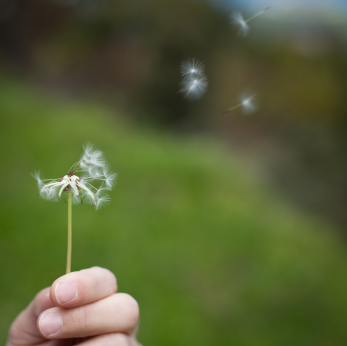 It's spring in Calgary (finally!), and as the city welcomes the return of warm weather, thousands of area residents are already struggling with their seasonal allergies. Though airborne pollen is the root cause of the majority of allergy symptoms, what many people don't realize is that their indoor air quality could be making things worse. To help fight allergy symptoms, be conscientious about maintaining high levels of indoor air quality, and pay close attention to your Heating, Ventilation and Air Conditioning (HVAC) system and its circulation components.
Calgary's Fine Line Home Builders designs and builds eco-friendly and energy efficient homes using durable, state of the art materials that help allergy sufferers reduce their symptoms for the long term.
The main way in which your HVAC system can contribute to spring allergy symptoms is through the circulation of dust and other pollutants. While these irritants may not actually trigger your symptoms, they will make your current sneezing and wheezing worse. To reduce your reliance on antihistamines and breathe easier this allergy season, here are three HVAC-related maintenance tasks to consider:
Duct cleaning. When was the last time you had your home's ducts cleaned? Over time, dust and other forms of debris will inevitably build up, and are circulated through your home when you run your HVAC system. If you're already suffering from allergies, breathing in these contaminations will make your symptoms noticeably more severe.
Changing your air filter. HVAC experts recommend changing or cleaning air filters at least once per month to cut down on the amount of pollutants you're circulating in your home and maintain high levels of indoor air quality.
A seasonal tune-up. Not only will a seasonal HVAC tune-up help you get better performance from your air conditioner this upcoming summer, it will also help extend the life of your equipment, reduce your cooling costs, and improve your indoor air quality.
While it's rare that you will need to run your air conditioner during the spring in Calgary, you should take the time to complete these tasks in advance of summer's arrival to make sure your HVAC system isn't making things worse when the hot weather does arrive. Pollen counts remain high in summertime, and many allergy sufferers report lingering symptoms throughout the warm-weather months.
Strategies for Maintaining High Levels of Indoor Air Quality
In addition to cleaning ducts, changing air filters and having HVAC equipment serviced, allergy sufferers can also try air purifiers to help alleviate symptoms. These appliances can be very effective at removing microscopic pollutants from the air in your home, including dust and other particles that can affect your breathing.
Germicidal UV light systems are being used more often as well, where lights zap organic air pollutants such as bacteria, viruses, dust mites and mold spores. You can purchase portable air purifiers and UV light systems that are designed for single-room use, or install whole-house systems during the home building stage that link up to your central HVAC system. If you suffer from particularly severe allergies, the latter option may prove to be a worthwhile investment.
Reduce Airborne Allergens in Your Home
Finally, you should take steps to reduce the amount of pollen that's getting into your home in the first place. To this end, here are some strategies you can draw on:
Keep your windows closed during times of day when pollen counts are at their highest (generally mid-day).
Wash linens and bed sheets at least once per week in hot water.
Sweep, dust and vacuum regularly.
Take off your shoes at the door to avoid tracking pollen into the house.
Brush pets before letting them in the house to remove pollen from their fur.
We at Fine Line Homes want to help you make the most of the warm weather. As Calgary's most-respected eco-friendly home builders we go to great lengths to ensure all our houses are equipped with excellent indoor air quality systems. If you'd like to learn more about our custom homes, or if you have any questions about our company or our building methods, please don't hesitate to contact us.