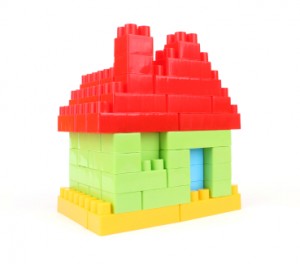 Fine Line Homes is one of the premier energy efficient home builders in Calgary. When we assist you in designing and building your dream home, we can also present you with several different roofing options to not only suit your tastes, but to also lower your home's impact upon both the local and global environments.
All energy efficient home builders will want to discuss your roofing options in great detail during the planning process, as differing roofing material or techniques require more or less structural support to execute correctly. At Fine Line Homes, we will always present you with the pros and cons of each roofing material we can install and will build your home according to the required engineering standards for your choice. There is nothing ecologically (or financially) wise about having to prematurely replace a roof.
In a way, this is the "golden age" of ecological roofing materials, and we here at Fine Line Homes can speak to you about all of them. Below is a brief survey of the most common roofing materials in Calgary – and others that are more rare.
Asphalt Shingles
Asphalt? Ecological? Yes, it is possible. Normally, there is nothing good that could be said about the ecology of asphalt. Simply put, asphalt is a sticky, semi-solid form of petroleum, mostly mined. That said, even asphalt shingles can be viewed as a more ecologically friendly product than you might suspect.
Recycling is the key to the transformation of asphalt shingles to a more environmentally friendly choice. There are now increased options for deteriorated shingles. They can be finely chopped and melted, to serve again as road beds. You can choose thirty-year asphalt shingles and know that they are now completely recyclable.
Wooden Shingles and Shakes
These were once far more common than they are today. As with most wood products, the environmental impact of these shingles and shakes depends largely upon how the raw wood was harvested. Wood shingles are also subject to insect infestation, fire, rot, wind damage, and other early replacement concerns that prevent them from being the greenest choice for the cost.
Synthetics
A burgeoning segment in roofing materials are shingles and shakes made from post-consumer fibers and plastics made to look like wood products. For roughly the cost of wooden shingles, you can get a rot-free roof that better resists physical damage from wind, hail, and water. Some of the synthetic roofing products offer a 50-year warranty!
Slate, Clay, and Concrete
Again, these are not traditionally thought of as ecologically friendly materials, as each requires some form of mining, forming and processing, and they are extremely heavy to transport. It is in the durability of these roofing materials and their increased service life that they become a responsible choice. And all of these materials are recyclable, as well. There are several local sources for Calgary energy efficient home builders like us to select from. 
 
Metal
Though the production of metal roofing products is energy intensive at their raw material and factory processing stages, like the above category, the ecological payoff in a steel roof comes from its durability and ultimate recyclability. A properly installed steel roof will easily last for decades, with minimal inspection and maintenance, and shrugs off the freeze and thaw cycle.
Living or Green Roofs
Information about living roofs, or green roofs, is being requested often, and they are becoming more and more popular. Local Calgary and Alberta companies have been working hard to develop the perfect seed mixture to produce a healthy, hardy ecosystem on your roof, and there are a few examples already in various locations around the city and outskirts.
A living roof is comprised of vegetation – usually grasses – planted over a waterproof barrier. Quite often they contain their own irrigation and drainage systems. Green roofs absorb rain, provide excellent insulation, keep your house quiet, serve as a habitat for wildlife and, of course, participate in the all-important process of photosynthesis. They also help to lower overall temperatures in crowded or urban areas. And the best part is that they look really neat!
Whenever you are ready to discuss the design possibilities for the home of your dreams, contact us.