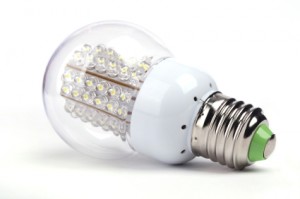 In the average Canadian home, lighting accounts for approximately 11 per cent of total electricity consumption. The Canadian government is actually moving to phase out traditional lighting products with lower efficiencies, replacing them with products that have longer lives and use less energy. Custom Calgary home builders like Fine Line Homes support this initiative, offering a number of creative and stylish home lighting options that conform with the new government guidelines.
An Overview of the New Government Energy-Efficient Lighting Guidelines
The government's new minimum energy performance standards were created in response to calls from both Canadian consumers and industrial organizations. According to the guidelines, energy-efficient incandescent halogen bulbs that have already been approved for use in the United States will also become the standard in Canada. These new light bulbs look and perform much like regular incandescent bulbs, except that they require 28 per cent less electricity.
While these light bulbs have been available in the United States for a number of years, outdated federal government guidelines prohibited their importation into Canada. The new guidelines, which come into effect on January 1, 2014, allows for their importation and sale, giving Canadian consumers and custom Calgary home builders a wider range of energy-efficient home lighting options.
The new guidelines also call for traditional incandescent bulbs to be phased out over the course of the 2014 calendar year. However, because the new incandescent halogen bulbs offer virtually identical performance capabilities, Canadian consumers and industries will not notice any appreciable difference except on their energy bills.
According to estimates from industry experts, the amended guidelines will offer hundreds of millions of dollars in economic benefits to Canadian consumers and industries. The changes will reduce annual greenhouse gas emissions by approximately 7.5 megatonnes by the year 2025, while delivering up to $2.4 billion in cost savings.
Calgary Home Builders: Efficient Lighting Solutions for Your New Home
At Fine Line Homes, energy efficiency  is a major priority. Lighting components are one of our primary points of focus when we're designing your new home, and we recommend the use of light-emitting diode (LED) and fluorescent lighting whenever possible. However, if you prefer the look and light quality of traditional incandescent bulbs, we can easily adapt your new home's lighting design to incorporate the energy-efficient products which will appear on the Canadian market in early 2014.
In addition to energy-saving lighting, we also promote whole-house efficiency through the use of:
EnerGuide-rated appliances
Proven heating systems which reduce operational costs, including hydronic forced-air and radiant floor heating, heat and energy recovery ventilators, high-efficiency boilers, and more
Highly efficient windows and doors which inhibit thermal transfer in both summer and winter
Structural insulated panels in both walls and ceilings, which can boost overall insulation efficiency by as much as 30 per cent
What's more is that all Fine Line Homes are oriented to take seasonal sun exposure into account, which can dramatically affect your heating and cooling costs. We are also unique among Calgary home builders in that all the houses we build have an optimized envelope that wards off the intrusion of both air and moisture. The end result is an extremely efficient home with lower annual operating costs and a higher resale value, compared to comparable homes which lack our standard features.
Calgary Home Builders: Learn More About the Fine Line Homes System
Our engineering and architectural professionals have refined a proven system for creating your new dream home. If you're thinking about building a custom home, you can't afford to miss out on the advantages we offer. Be sure to download  and review our "Steps to Building an Amazing Custom Home" information package, which is available at no cost or obligation on our website.