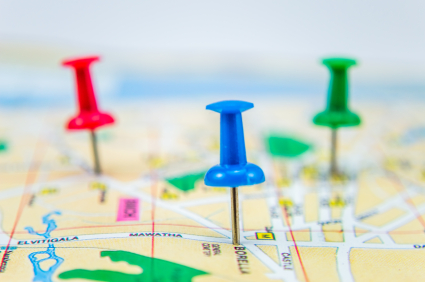 If you've chosen to build your dream home with one of Calgary's custom home builders, one of the first things you'll need to do is select a lot. Many people are eager to skip ahead to the home design phase of the process, figuring that the lot is less important than the house.
This is quite simply not true.
As all Calgary custom home builders will tell you, your choice of lot will have a major impact on the appearance, functionality and resale value of your home. When choosing a lot, you need to carefully and systematically evaluate five key factors:
Size
Position and orientation
Drainage
Water access
Septic system
Once you've found a lot that matches your profile, you will then need to perform some additional research to ensure there aren't any surprises waiting in the wings.
Lot Size
Many people consider this the single most important factor to consider, but in reality, it is one of the most basic. Always visit the lot in person to view it, keeping in mind that it looks bigger now than it will once it houses your new home.
Calgary custom home builders Fine Line Homes also encourage you to think forward when it comes to size considerations. For example, you may not need a lot of space for your children to run around and play now, but will you in a few years?
Position and Orientation
Here, you'll want to consider the layout of the lot, as well as the direction it faces. Seasonal sun exposure plays a major role in your home's operating costs, so think carefully about where the sun will be in both winter and summer. It also goes without saying that you'll want to choose a lot layout that can comfortably accommodate your envisioned dream home.
Drainage
Lots must be graded to promote proper drainage, and you'll also need to make sure you have adequate space for your downspouts and extensions to reach drainage channels and graded areas. It is not wise to make concessions or cut corners in these regards, as improper drainage creates a very real risk of flooding and the property damage that accompanies it.
Water Access
Calgary custom home builders emphasize the importance of water access to people who prefer to live on an acreage. Does the lot have access to any type of municipal water supply? Is there ground water available if you dig a well?
Lots with municipal water access are often called "finished lots," while an "unfinished lot" is one which does not yet have utility service. Keep this in mind as you shop, as an unfinished lot has less value on the open marked than a finished lot.
Septic System
How will wastewater be evacuated from your property? There are certain limitations to keep in mind when designing a septic system, including soil conditions and the height of the water table lying below the surface of the ground. It is absolutely crucial that you are aware of these lot characteristics before you buy, so that you can accurately anticipate the cost of your custom home's septic system.
Questions About Choosing a Lot?
Fine Line Homes is one of the leading Calgary custom home builders, and we're here to help you through every step of the process. If you have any questions about what you should consider when shopping for a lot, we invite you to download our comprehensive guide to lot selection. It explains everything you need to know in detail, so that you can go lot-shopping with confidence.
We're also happy to offer any other advice you may need. If we can help you in any way, please don't hesitate to contact us.