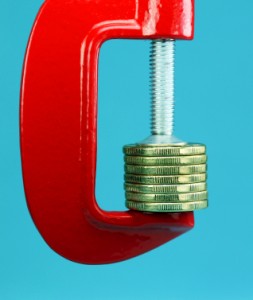 Despite the rumblings you may have heard about the Canadian real estate market being due for a price correction, right now is an excellent time to buy a new home. Interest rates remain very reasonable, and locking in to a great rate while working with Calgary home builders to create your customized dream house could help you realize tens of thousands of dollars in savings.
Calgary Home Builders: What Does it Mean to "Lock In?"
There are two main types of mortgages: variable rate mortgages and fixed rate mortgages. With a variable rate mortgage, your interest rates will rise and fall in keeping with market fluctuations. Fixed rate mortgages offer a set rate for the agreed term of your mortgage. Definitely spend time with your lender or broker to weigh the advantages and drawbacks of each to make the best decision for your situation.
"Locking in" to a mortgage means that you enter into a legally binding agreement with a lender to finance your home purchase at a specified interest rate. It is one step further than the pre-approval process. If you're going to be working with Calgary home builders, start shopping for your mortgage and lock into your rate as quickly as possible. This ensures you will be protected in the event of an unexpected delay, as you will have already secured the most advantageous interest rate possible.
Calgary Home Builders: Strategies for Locking In
Even though now is an optimal time to act if you're going to be financing the construction of a new home, don't make the mistake of rushing the mortgage process. You need to do your due diligence when shopping for a mortgage, just as you would if you were shopping for a home. In addition to considering various lenders, here are some other important factors to take into careful consideration:
Most rate locks remain valid only for a specified window of time, so be sure to time it to coincide with your home's construction and completion
You may be able to extend the locked rate if unexpected events delay the completion of your home, but these extensions may only be available for a fee
Be sure to get the rate lock offer in writing, which should specify your name, the lender's name, the rate you're locking in, and the start and end dates for the rate lock offer
Most lenders anticipate that clients will attempt to negotiate a rate lower than they one they initially offer, so keep this in mind as you're shopping around
You should also familiarize yourself with the concept of a "rate cap." Some lenders will include rate caps in the agreement, which protects the lender in the event that interest rates rise during the lock-in period. If this happens, you may be offered an interest rate slightly higher than the locked-in rate, but still below a specified threshold — the "rate cap." The rate cap should be no more than 25 basis points higher than the locked-in rate.
Finally, remember to go over the fine print in the agreement with a fine-toothed comb. You should be thoroughly familiar with all the potential situations that could trigger alterations or nullification of your locked-in rate.
Calgary Home Builders: The Fine Line Homes Advantage
Fine Line Homes is one of the leading Calgary home builders, specializing in energy-efficient, eco-friendly custom-built properties. We work closely with all our clients, actively involving them in our unique process to ensure their new home helps them realize their lifestyle dreams.
We're also here to guide you through the home financing process, which differs slightly from what you would go through if you were purchasing a house on the resale market. To get started, please visit us online  to learn more about the Fine Line Homes advantage, or contact us directly.